are you an
urban forager?
Locally Sourced & Crafted with Love
our market
We are a neighborhood market and deli that fulfills the various needs of urban foragers like you! We strive to give our customers the best service possible and provide a relaxing and fun environment for everyone. If you just want to hang out, have a cup of coffee, have a business meeting, or share a bottle of wine — we have a great atmosphere for almost any occasion! Check out our free events, too!
craft beer + specialty wine
We love to support local brewers from Charlotte and throughout NC. We also import specialty beers and pride ourselves on special releases. If you ever have any special requests, we would love to try to find them for you! We also carry a wide variety of wines that are not available in regular grocery stores; come by and we can open it for you and you can enjoy a glass.
Wesley Heights. The OG spot!
1500 W Morehead St #E, Charlotte, NC 28208
Mon-Thurs 7am-11pm, Fri-Sat 7am-12am, Sun 9am-9pm
Market: 704.348.1428 Deli: 704.375.2036
Downtown… Uptown?
420 Church St 28208
Mon-Thurs 7am-11pm, Fri-Sat 7am-12am, Sun 9am-9pm
Market: 980.299.6438 Deli: 980.299.6014
NoDa
2320 N Davidson St
Charlotte, NC 28205
Mon-Thurs 7am-11pm, Fri-Sat 7am-12am, Sun 9am-9pm
Market: 980.272.9316 Deli: 980.272.9743
InFlight! @ CLT Airport
5501 Josh Birmingham Pkwy
Charlotte, NC 28208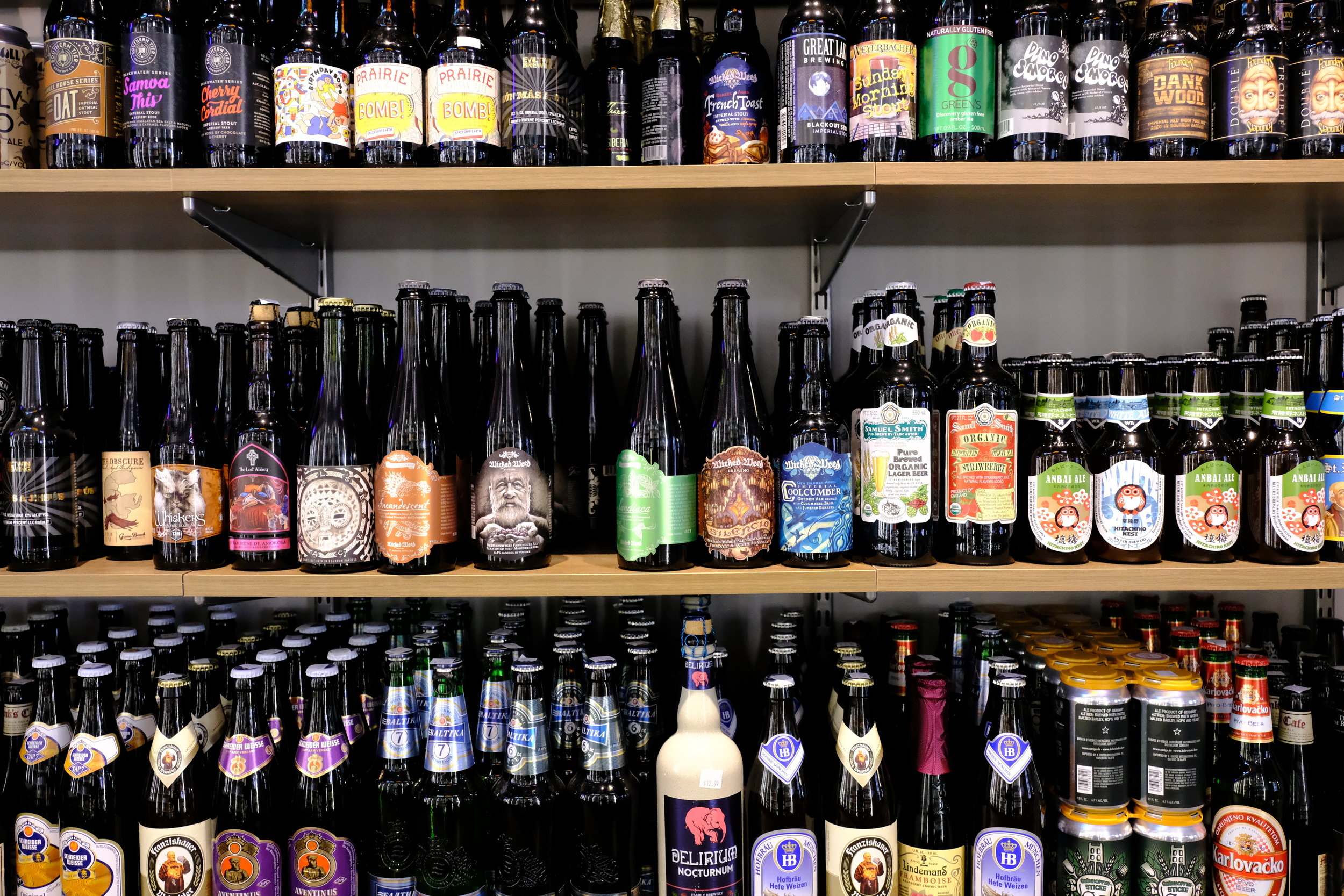 local goods
Fresh, delicious, locally-made food. Grab and Go!
Many of our customers come specifically for our local goods. We offer: fresh prepared foods, cheese, chocolates, sauces, soft drinks, kombucha, ice cream and just about anything else you can think of yummy from Charlotte, NC and the surrounding area.
baked goods
The best baked goods in town are available here!
You really can't go wrong with any of our treats, The choices do vary, so make sure to ask for your favorites if they aren't in stock.
specialty coffees
Organic quality local roasts for your enjoyment.
You can find many delicious local Charlotte and NC roasters' beans being brewed at Rhino. We also keep Pure Intentions' Nitro Cold Brew on tap year round.
events
Monday - Team Trivia
Wesley Heights: Starts at 8pm Free to enter. Prizes!
Winner gets a Gift Card & Bragging Rights
7:30pm - 9:30pm
Trivia Tuesday at NoDa Location
Winner gets a Gift Card & Bragging Rights
7:30pm - 9:30pm
Tuesday : DJ at Wesley Heights Only
Jason Herring spinning the chillest grooves on any side of town. Laid back and feeling good 8pm-10pm
Alternates with Trivia at 7:30pm hosted by Joe Nodzak (host of Monday Night Trivia in Wesley Heights)
Wednesday - DJ Nostalgia
Wesley Heights only
8pm-10pm
Downtown: Live music starting around 6:30
Thursday - Wine Tastings & DJs
Wesley Heights: Wine tasting first Thursdays every month 6:30pm-8:30pm.
DJ Dayna Dee
Wesley Heights only. Spinning records every Thursday
Downtown: DJs starting at 6:30
Friday - DJs
Wesley Heights: DJ Joe Farley "Save the Vinyl" night alternates with DJ Mike Earl.
Downtown: Various DJs starting around 6:30pm
Saturday - Live Music & DJs
Wesley Heights: Live Music with an array of talent each and every Saturday night. 8pm-10pm
Downtown: Live Music orDJ starts between. 7pm-8pm